United Way Announces New President, Courtney Edgcomb
Tue, May 21, 2019 at 11:15AM
---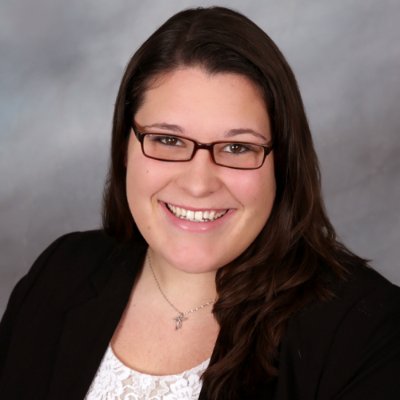 The United Way of Volusia-Flagler Counties (UWVFC) is proud to announce that the organization's new President is Ms. Courtney Edgcomb.
Ms. Edgcomb has served the United Way of Volusia-Flagler Counties for seven years. In her most recent role as Vice President, Ms. Edgcomb led, and continues to lead, the staff and Board of Directors in the evaluation and successful implementation of the nationally sanctioned Community Impact model. She is a graduate of Stetson University and holds a Master of Management degree from Troy University. A Daytona Beach News-Journal's Women in Business honoree, Ms. Edgcomb successfully led the organization to a $2.2 million campaign last year.
The UWVFC's Steering Committee and CareerSource Flagler Volusia, as well as Deborah Loyd, a local Human Resources professional, volunteered their services to assist in the extensive interview and selection process of over 65 candidates from both the public and private sectors, across the United States. Ms. Edgcomb was unanimously approved by the Board and Executive Committee.
Former UWVFC President, Ray Salazar is, "… thrilled at the selection of Courtney Edgcomb as the next leader of the United Way. Dennis Burns and I were convinced that Courtney's aptitude alone would escalate her to a leadership role. With her evolving experience and capacity to engage community leaders, she will continue to use and improve the Community Impact model to address relevant social issues in health, education and income stability.
Steve Sally, United Way Interim Executive Director and former of Executive Director of The House Next Door stated, "I believe Courtney is the best fit for our United Way and in this role will bring us the fresh perspective needed to move forward." The end of Mr. Sally's term is this week and the role will transition to Ms. Edgcomb.
Sam Willett, Chair of the UWVFC Board of Directors noted, "I am thrilled to see Courtney ascend to this role - she has phenomenal vision and incredible energy - and is the right individual to lead our United Way into the future."
Dona Butler, Volusia County Community Services Director stated, "… Courtney brings a wealth of knowledge from having started at the bottom and working her way up within the organization, incredible intelligence, a long term vision and most importantly a passion for serving our community. She asks hard questions and is willing to answer the same in her drive to better the organization and our citizens …"
Ms. Edgcomb will succeed Mr. Dennis Burns, who passed away in February 2019.
---
Bookmark & Share
---
User Comments
Be the first to comment on this post below!