Root Organization Reaches $1 Million Milestone with United Way
Wed, May 15, 2019 at 9:25AM
---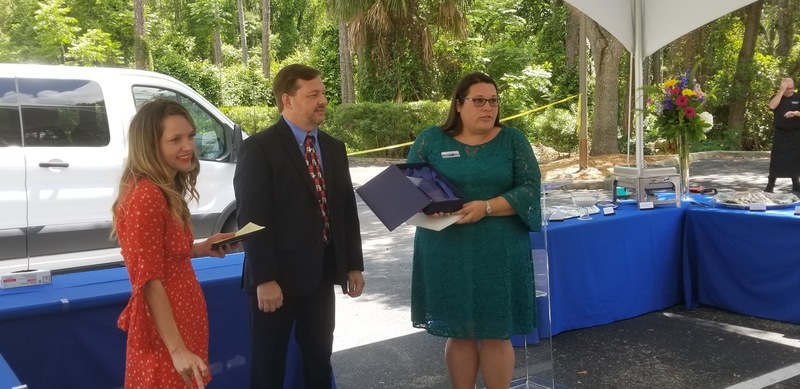 The United Way of Volusia-Flagler Counties recently presented Root Company with an award for the organization's generous philanthropic giving to United Way, which reached an exciting milestone this year. As of 2019, Root Company and the Root Family have given more than $1 million to United Way.
Root Company has donated to United Way for decades, consistently remaining among the organization's top corporate donors. Root Company employees and members of the Root family are also active volunteers with United Way and the Community Foundation of Volusia-Flagler Counties, a division of the United Way.
United Way Vice President Courtney Edgcomb had the honor of presenting Root Company and the Root Family with a trophy commemorating the great philanthropic milestone at Tuesday's gathering of the Root Family Foundation Board, which occurs every two years. Root Family members Vanessa Root and Greg Radikoff accepted the award.
Addressing the company employees and family members, Edgcomb said, "We appreciate your constant leadership in our community, and your partnership in improving the living conditions for all in Volusia and Flagler. Thank you for your commitment to our community."
Upon accepting the award, Vanessa Root discussed her family's long history with United Way, recalling her first visit to United Way as a child, and highlighting the Root employees' continued engagement with the community: "It is because of the Root Organization's employees that we continue to partner and support the UW."