Overcoming Financial Obstacles
47% of Volusia County households are working but not making enough to afford basic needs such as housing, food, transporations and childcare. Meanwhile, millions of dollars in Earned Income Tax Credits go unclaimed each year and predatory lending practices make it harder for working families to get ahead. United Way invests in local programs to help families earn, keep and save their hard earned money so they can worry about other things.
Local Programs & Initiatives: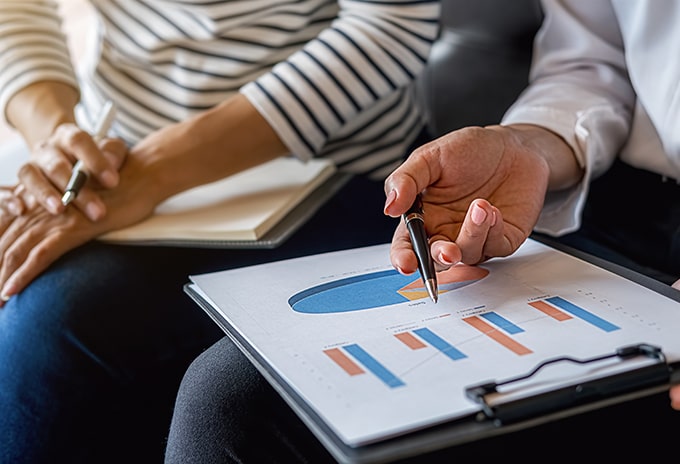 810
Of Clients Increased Their Income
4808
Clients Served Across All Financial Programs Increased Their Income
86%
Clients Were Provided Housing Solutions
Success Stories
Explore the stories of those who have been forever changed by the work of the United Way thanks to your support.
From Homeless to Role Model
icon
After many years of chronic homelessness, substance abuse, trauma and mental health problems, Tom received the help and support he needed from SMA. Once ready for independent living, he moved to My Place Apartments where he was able to sustain his independence for three and a half years. He is active in the community and volunteers at various organizations. Tom has become a member of the Board of Directors for the local Continuum of Care (CoC) to work for others in need like him. Tom is a great role model to individuals still living on the street who have lost hope and can't seem to find their way.
How Family Renew Helped Restore Her Future
icon
After 20 years of marriage, Susan's husband, the primary head of household, became gravely ill and died. Shortly after his death she took custody of her three young granddaughters and adopted them. Susan struggled to pay the bills and was evicted. She found a safe, stable place to stay and received intensive, compassionate guidance at Family Renew Apartments. While there, Susan was given the chance to refocus her energy and shape her future. Susan chose to pursue a position as a home health aide. Family Renew helped with the costs of training and certifications. Susan budgeted and paid down debts and saved money for her move into a three-bedroom permanent home. In addition, with counseling, tutoring and more stability in their home life, the two older girls went from failing grades to straight A's. The youngest will start first grade in the fall. If you work the program and follow the directions of the staff, you will be set up to succeed!