Non-Profit Organization Assistance Grant Program
We are actively working to get the grant application process up and running, please check back periodically for more details. Applications will be processed on a first come, first serve basis.
COVID-19 RELIEF FUND
To assist Volusia and Flagler County residents and families who are impacted by COVID-19, United Way of Volusia and Flagler Counties has launched the COVID-19 Relief Fund to aid in recovery efforts. We are working with local partner agencies to distribute emergency funds with the appropriate sense of urgency.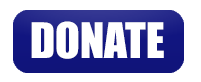 COVID-19 RESOURCE UPDATES

We are closely monitoring the needs of the community at this time and working with our business partners to determine ways to assist. United Way of Volusia-Flalger Counties is compiling information regarding COVID-19 resources for education, financial stability and health.



COVID-19 MINI GRANTS
The United Way of Volusia-Flagler Counties (UWVFC) has established the COVID-19 Relief Fund for our community to meet the short-term needs of organizations that are impacted, as well as the long-term needs that have yet to be seen. We
recognize that organizations that serve populations in need every day find themselves under-resourced to meet a growing demand for those services. Keeping a network of engaged providers strong will be critical to the health of our community. This fund may also support capacity building and training support for community partners as the situation unfolds. In the first round of funding, we will prioritize community organizations that are providing access to basic needs.
For the most up-to-date information about the COVID-19, you can visit the Centers for Disease Control and Prevention at www.cdc.gov or the Florida Department of Health at www.floridahealth.gov. Additionally, 211 is available 24/7 to help you find resources.
Advancing the Common Good
United Way envisions a world where all individuals and families achieve their human potential through education, financial stability, and healthy lives. You can be a part of the movement by giving, advocating, and volunteering.
Find out more about the work of United Way in Volusia and Flagler Counties by watching our Campaign Video.
Or check out our latest Community Impact Report to see the impact of your investment!