Advocate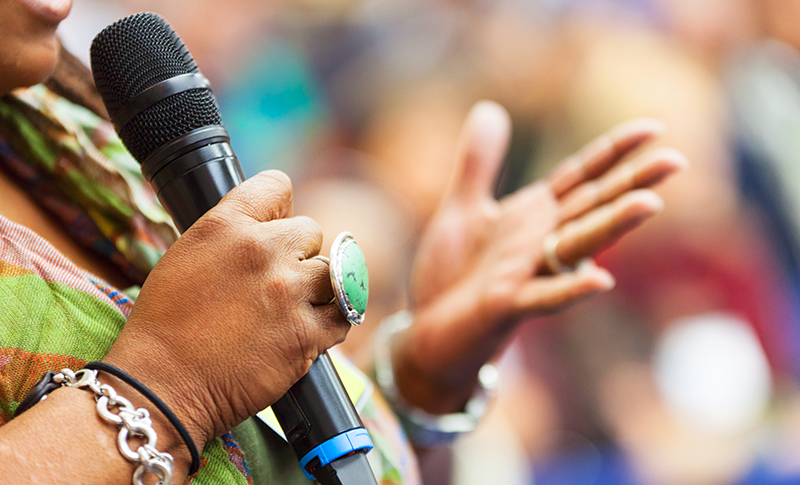 Lend us your Voice! Advocates are always needed to help spread the word about United Way, our Partner Agencies and how we're changing lives in Flagler and Volusia Counties. It can be as simple as a "like" and a click or as in depth as meeting with elected officials about advancing the common good.
Being an advocate is about raising your voice and improving awareness about United Way and the issues that we face in our community.
Throughout our history, United Way has done extraordinary work to improve people's lives and build strong communities. With our focus on community impact, United Way has a key role to play in advocating for good public policy. Without community input, our priorities in Education, Income, Health and Basic Needs will lose critical government policy and funding support.
Join us and advocate for an Education, Income, Health, Basic Needs or nonprofit strengthening issue that you are passionate about. Your community needs you to have an impact on public policy decisions. Advocating in your community does not simply mean lobbying on a specific piece of legislation.
There are many ways that you can advocate. See below for ways you can make a meaningful impact in your local community.
---
SPEAK OUT
Florida's United Ways have joined together in a unified effort to advocate for legislative issues of critical importance to the communities they serve throughout the state. It includes guiding principles urging Florida Legislators to use a scalpel if the budget needs cutting, to maximize federal revenues, to support the authority of local government and communities to determine the best use of resources, and to focus on prevention.
The complete consensus agenda can be found on United Way of Florida's advocacy page.
Additional Resources:
---
Be Informed
A number of resources are available to help our community make informed policy decisions. United Way VFC supports research and community learning opportunities in a variety of ways. Here are just a few tools to help better understand our community and how united, we can make a difference.
Community Reports and Resources:
---
Raise Awareness about United Way, our Programs and our Partner Agencies!
Use social media tools to educate your friends and networks about an issue you care about.
Like us, follow us and share our posts! You help your community by spreading the word about United Way and what we are doing to help create a brighter future.
Be sure to follow us and retweet and favorite! Don't forget to take selfies and post of you and your friends volunteering or at United Way events!