Days of Action
Mon, Jun 15, 2015 at 8:00AM
---
This year, United Way VFC and its Partner Agencies will celebrating United Way Worldwide's Day of Action over several Days! So, round up a group of your co-workers, friends or family and sign-up to have a Day of Action to build a stronger community!
Below is the list of available projects. To sign-up or find out more please contact Danielle Lewis at dlewis@uwvfc.org or call 386-275-1941.
Available Projects
Closet remodeling at united way
Volunteers Needed: 10-15
Help us create better meeting and storage space by cleaning out a storage closet and installing new shelving to help remove excess storage materials from being housed in the United Way board room! The shelving will hold ReadingPals supplies and kits that go to help children learn the joy of reading from an early age.
Mailing Packet Assembly for United Way's 211
Volunteers Needed: 5-10
The United Way's 2-1-1 has to validate and or/update each agency's information in the database to ensure it's accurate. This project would be enlisting volunteers in helping to put together packets that would be mailed to each agency in the database.
Painting at WORC, Inc.
Volunteers Needed: 10
Painting residential programs and adult training classrooms.
Building 4 Beautification at The Arc of Volusia
Volunteers Needed: 8
Volunteers will help paint a small one story building (easily painted in less than four hours), and clear some brush and foliage from around the perimeter of the building.
PlayGround Beautification at Ormond Beach Family YMCA
Volunteers Needed: 5+
We will be sprucing up our playground with some new mulch, pressure washing, and clean up.
The House Visitation Center playground and parking lot spruce up at Children's Home Society
Volunteers Needed: 4-6
We will be raking leaves, trimming bushes/trees, cleaning up the playground and parking lot area, sweeping the stairs, washing the signs, and planting flowers near the fence.
Clean up and help the Y Make it Green at Deland Family YMCA
Volunteers Needed: 10-12
We will need the volunteer groups to help clean and rake the outside grounds.
Adopted Projects Still Looking!
While these projects have been primarily adopted, they are still looking for more volunteers to help out!
Brush with Kindness at Flagler Habitat for Humanity
Adopted by: Women's Initiative of Flagler
Volunteers needed: 5-50
Project Description:
The Women's Initiative Flagler Chapter will be hosting a Day of Action project with Habitat for Humanity's "Women Build" Project. We will be painting two houses in Bunnell on June 20th from 8:00-12:00 pm. We will need to bring an estimated 4 tall ladders, lunches, and refillable water bottles. We will need 10-15 people per house. Sign-Up Online!
Adopted Projects - FULL
PLAYGROUND REJUVENATION AT PORT ORANGE FAMILY YMCA
ADOPTED BY PORT ORANGE PUBLIX
Volunteers Needed: 5+
The children's playground is a large area that desperately needs mulch. The Y will provide the mulch (unless someone has a donation of mulch).
OUTDOOR CLEANUP AT PORT ORANGE FAMILY YMCA
ADOPTED BY PORT ORANGE PUBLIX
Volunteers Needed: 5+
The parking lot, front yard area, and landscaping around the front of the building need some sprucing up. The front of the building needs to be pressure-washed, due to the high traffic the pressure washing would have to be done Sunday morning (Father's Day).
FAMILY SHELTER ROOMS DECOR AT HALIFAX URBAN MINISTRIES
Volunteers Needed: 8
Provide sheets, towels, pillows, décor to create a welcoming atmosphere to our homeless families with children.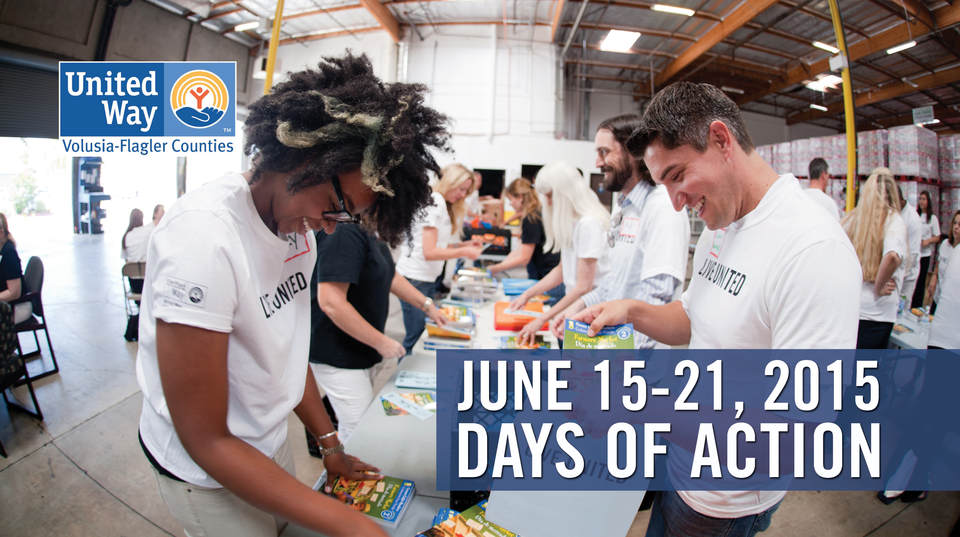 ---
Bookmark & Share
---
User Comments
Be the first to comment on this post below!