Free Tax Preparation SERVICES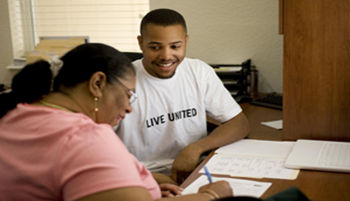 Many taxpayers who are eligible for free tax preparation also are eligible for the EIC (Earned Income Credit) and the CTC (Child Tax Credit). EIC/CTC are two of the best anti-poverty programs offered by the federal government. The Campaign for Working Families provides free income tax preparation in Volusia and Flagler Counties yearly with the assistance of IRS certified volunteers who are trained to identify taxpayer's eligibility for federal tax credits and to help families with income up to $64,000 file accurate tax returns, through its VITA (Volunteer Income Tax Assistance) program.
Free Tax Sites are open from January thru April each year.
vita site checklist:
Proof of identification (such as a valid driver's license)
Social Security Cards for you, your spouse and dependents or a Social Security Number verification letter issued by the Social Security Administration or ITIN letter.
Proof of foreign status, if applying for an ITIN
Birth dates for you, your spouse and dependents on the tax return
Current year's tax package if you received one
Wage and earning statement(s) Form W-2, W-2G, 1099-R, from all employers
Interest and dividend statements from banks (Forms 1099)
Property Tax Bill if you own a home.
A copy of last year's Federal return if available
Bank Routing Numbers and Account Numbers for Direct Deposit
Total paid for day care provider and the day care provider's tax identifying number (the provider's Social Security Number or the provider's business Employer Identification Number)
To file taxes electronically on a married filing joint tax return, both spouses must be present to sign the required forms.
Proof of Health Insurance of 2016 (Form 1095 A)

Health Insurance Exemption Certificate, if received
---
FILE FOR FREE ONLINE
You can also file your taxes for free online at: myfreetaxes.com